1/03/2010
Well, the teachers at my school had to work Christmas until 10:30pm and then again Christmas Day from 10am to 4pm, so we had our Christmas celebration after work on Christmas Day... until VERY late that night/early the next morning.

First, we had a Christmas party at the some of the teachers' apartment.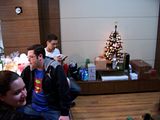 Then we wound up in a noraebang (karaoke room) singing Christmas carols...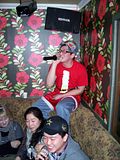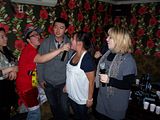 And finally, we danced like crazy at a club until about 6 am.