10/19/2009
Well, I finally got a chance to do some sightseeing this weekend. I love to see different historical/cultural sites and have been wanting to see some of them here. This weekend one of my korean friends agreed to take me around one of the palaces up in Seoul. We went to Gyeongbok Palace, the palace that served as the location for state affairs for the longest period of time in Korean history. I got lots of great pics. I'll only copy a few here, but the others are all over on photobucket.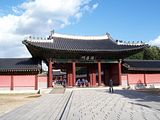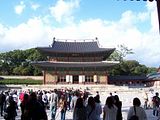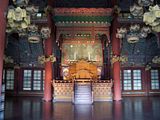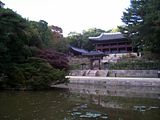 I was able to see a few other things in the area... there's an entire "cultural area" that has some of the various historic aspects mixed into the city. It's kind of odd to see a traditional hanook home next door to a modern apartment building.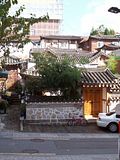 On the way home, there was a group of dancers from a church in the subway. I couldn't understand the music, but the dancing was rather pretty.