11/21/2009
Well, I can tell I'm really settling in for the long haul...

Late last night I bought a new sofa. Or at least I think I bought a new sofa...

To explain... in Korea there is a HUGE online marketplace called GMarket.com. It's kind of the Korean equivalent of Amazon.com, except it has literally anything you can imagine-- from groceries to furniture to clothes, etc. Most every major retailer in Korea (and scores and scores of minor retailers) use it to sell their products. And whatever you order is delivered to your door, usually in 2 days (including things like furniture).

So anyway... when I moved here I was extremely fortunate to have been able to buy a lot of things from the couple (former teachers at CDI) who lived in my apartment immediately before me. Most teachers arrive and have only a mattress to sleep on (and with some hagwons, a rice cooker). I moved into an apartment that was almost completely furnished. And, while some of the things may not have been exactly my taste, it was really nice to have many of the comforts of home right off the bat.

Well, now I'm starting to plan for the future. Several of the photo's I've taken recently I've worked on photoshopping to get framed to use as art in my apartment (art? in a teacher's apartment? a real rarity here).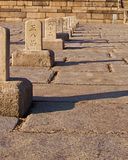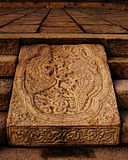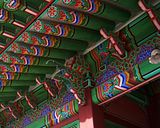 That got me to thinking about other things-- how to just really make this "MY" home, since I'll be here for a minimum of 10 more months and probably longer than that.

Sooooo.... I ordered a sofa.

And... I ordered a sofa from a Korean retailer (in Seoul) on a Korean website and gave them instructions on how to deliver it to my apartment (in Daejeon).

This should be interesting!

Now, the first hurdle I had to deal with is the fact that in Korea they have VERY different tastes than I am accustomed to in things like furniture. Everything is either what they call "antique" ,translated as a knock-off of an extremely formal victorian living room, or it's "modern", which can be either extreme minimalist or neon pink/purple/red/yellow (and often fuzzy, furry or shaped like giant lips).

While I can appreciate the lines of minimalist design, it just always looks so uncomfortable to me-- certainly not something I want to come home to at the end of the day. And I'm NOT going to buy a giant pink sofa... so, I tried to find something that had a little color to it but was not overly "foo-foo". Here's what I came up with: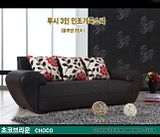 The color is "choco" (korean for chocolate). I figured if the cushions look good with the pattern side, great-- and if they're too much, I can turn them around and go with all brown.

Of course, I did show pics of it to one of my asian (Vietnamese, not Korean) friends here whose immediate response was "oh... surprised... VERY asian style".

The price was really good. Furniture is one of the many things that you can get really cheaply in Korea (provided of course that you go to GMarket!) It only costs 137,000 KW (roughly $122.00 USD).

Now, let's see if it actually gets here!

As to my old couch... well, one of the female teachers here is going to buy it from me since she's been here a couple of months and her only furniture so far is a small breakfast table with 2 matching chairs.

And speaking of other teachers and their lack of "stuff"... there are 11 teachers leaving CDI here in Daejeon this month and 11 newbies on their way in to start the process all over again.